Ja han sortit
els premis d'aquest concurs
que premia les fotografies fetes amb microscopi amb diferents tècniques. A mi particularment m'agrada més el tercer premi que el primer, però no tinc en compte la tècnica utilitzada.
Cuc marí, autor Dr. Alvaro Migotto
I el sisè premi em recorda a algú de
Monsters Inc
.
Embrió de camaleó, autor: Dorit Hockman i Randall.
Les imatges amb microscopi ens permeten veure les coses que coneixem d'una forma completament diferent, ja des dels primers dibuixos fets per
Robert Hooke (1635-1705)
que va mostrar, entre d'altres, com eren les puces
Fins i tot la
NASA
, a la seva pàgina de
Astronomy Picture of the Day
, on posen imatges astronòmiques, la majoria fetes amb telescopis, van haver d'utilitzar una imatge feta amb un microscopi del
Tardigrad
per presentar-nos a un dels éssers vius més resistents del planeta - entre altres proeses pot sobreviure a l'espai sense protecció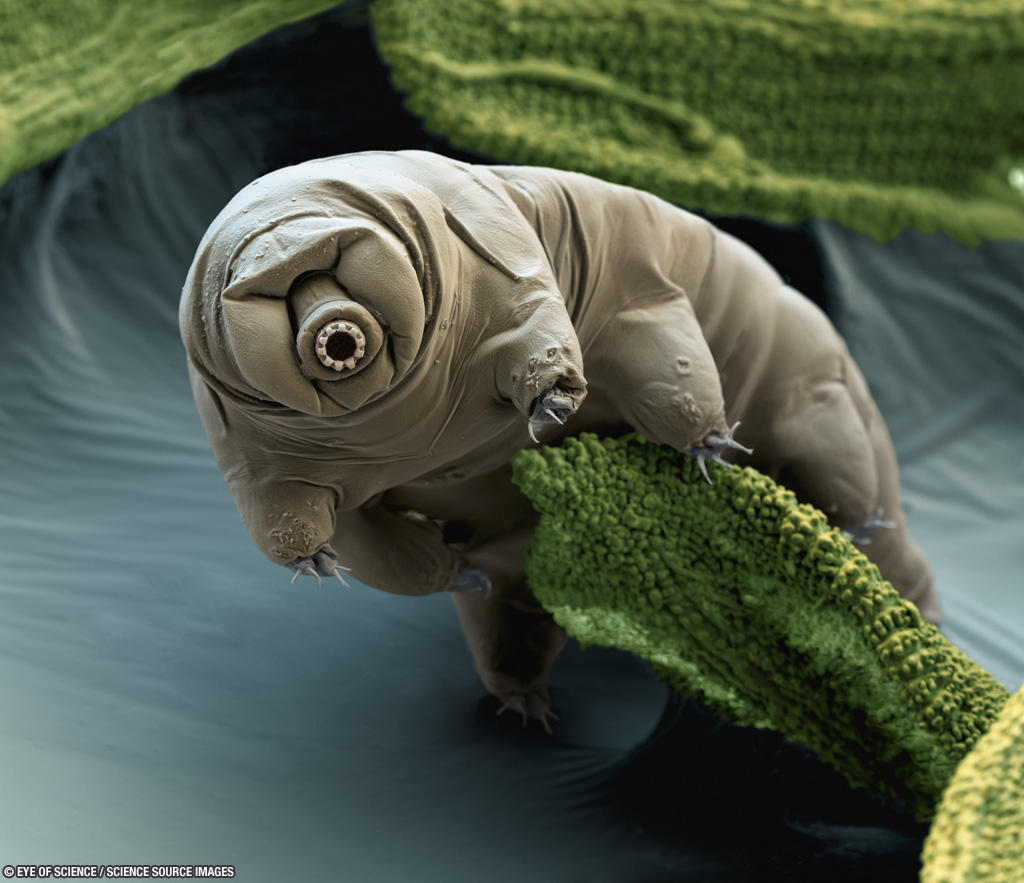 Tardigrad
Com sempre, un cop donat el guanyador, ja està
obert el concurs de l'any vinent
, i l'any vinent en podrem gaudir de més imatges que ens faran veure el món de forma diferent.